Twist and Blend Anti-Aging Concealer Stick
$14.97
$29.99
SAVE $15.02
Effectively Cover Signs Of Aging, Leaving The Skin Delicate And White!
Is your skin beginning to show obvious signs of aging? Fine lines and wrinkles starting to be visible on your face? Look younger than your actual age with this Twist and Blend Anti-Aging Concealer Stick!
Twist and Blend Anti-Aging Concealer Stick is a make-up concealer that guarantees a strong coverage for flawless skin. It is a stick with a built-in sponge for easy blending and application. It has special age-defying ingredients such as antioxidants, vitamin C and E, and green tree extract that aids in fighting fine lines and wrinkles. It corrects redness and makes skin look brighter and glowing and reduces the appearance of hyperpigmentation. It has a moisturizer that decreases the dryness of skin and SPF 20 UVA/UVB broad-spectrum protection. It is also oil-free and paraben-free.
FEATURES:
Stabilized Vitamin C & green tea extract help brighten the skin & provide antioxidant benefits
Vitamin E helps smooth the appearance of fine lines and wrinkles, decrease dryness and increase moisture retention
Using a micro-corrector applicator sponge applies evenly and smoothly to erase dark circles and fine lines, and make pores invisible.
SPF 20 UVA/UVB broad-spectrum protection
SPECIFICATIONS:
Skin Type: All skin types
Net Wt: 30g
Shelf life: 3 years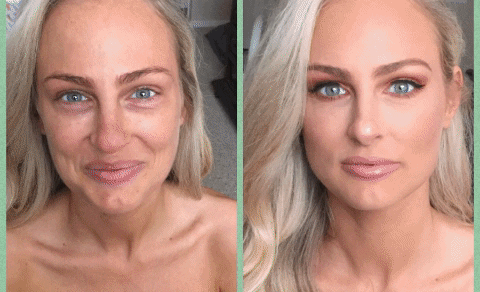 PACKAGE INCLUDES:
1 x Twist and Blend Anti-Aging Concealer Stick