EW™ Perfect Egg Tool
$15.97
$39.99
SAVE $24.02

Cooks Perfect Breakfast Sandwich Eggs in the Microwave in Just 1-Minute!

EW™ Perfect Egg Tool is the new microwave egg cooker that allows you to cook eggs perfectly in just one minute.
Designed to help make cooking your meals faster and easier. Super easy to use, simply crack 1 or 2 eggs into EW™ Perfect Egg Tool, whisk, and put on the lid. Place it in the microwave for 1 minute and you're ready to make your egg sandwich. Ideal for preparing poached and scrambled eggs, omelets, and egg muffins. 
FEATURES:
Healthier Option with No Butter or Oil Needed.
Non-Stick, BPA Free Dishwasher Safe.
Unique dome design locks in moisture to steam your eggs so they come out fluffy and moist. 
100% virgin plastic; BPA- and phthalate-free.
Microwave-safe with vent open; fridge- and freezer-safe
SPECIFICATIONS:
Material: Food-grade plastic
Size: 15cmx7cmx17cm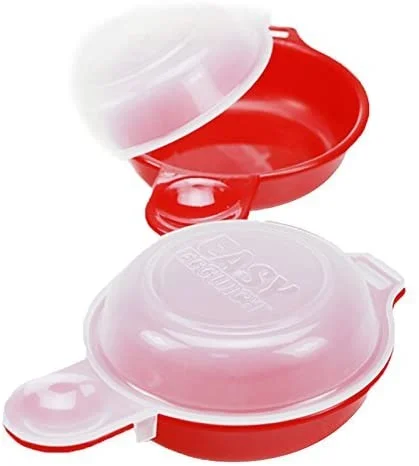 PACKAGE INCLUDES:
2Pcs x EW™ Perfect Egg Tool